"

"Happy to me" showcases your voice, which I've always loved. Your vocals are like a fine wine, always improving with age." - Richard Dales Coupland
— Zetland Fm Country, UK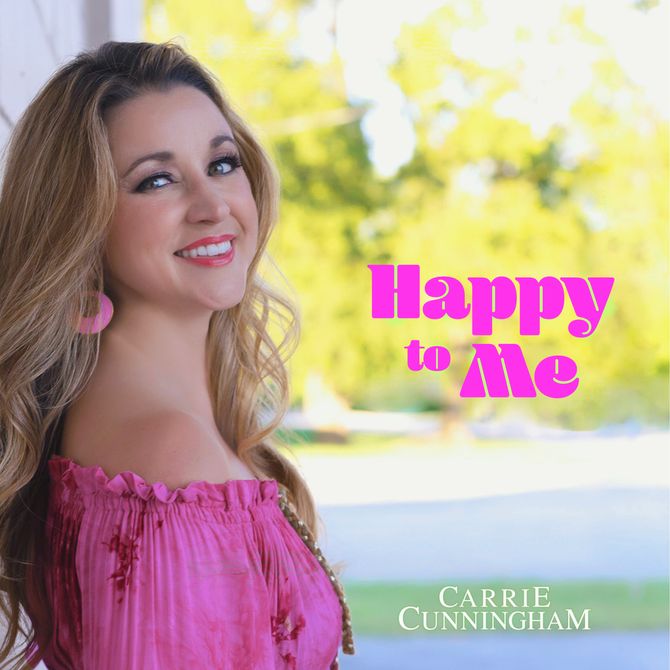 When Christen and i got together to write this song, I remember sitting in my Nashville home talking casually before we started our write.  We started talking about the difference between city life and country life.  constantly going and the need to slow down.  What ultimately makes us happy in the long run, what keeps us calm.  The more we dove into this idea over the next few writing sessions, the more we could really see that nature, serenity, and family is what we all need...
One of my fondest memories as a child was when my dad would put on a Donna Summer album- the Live album, and we would dance to her.  It was so funny watching him dance, it still cracks me up to even think about it! 
You will hear how a disco shaped my sound with this disco backbeat in the song.
Welcome to song number 2 in the "Showgirl" Series!
Photo by Barbara Potter
Graphics by Peggy at Madhouse Graphics
Zetland Fm Country Interview
Carrie Cunningham- Richard Dales Coupland
Radio interview promoting latest single of "Happy to me" and the Showgirl album
Read more…
Happy to Me
Carrie Cunningham/Christen Cooper
The sound of bluebirds singing in the morning 
Drinking lemonade on my porch swing 
It's the smell of that first summer rain 
A quiet walk on Sunday 
That's what happy is to me 
Listen for a slow breeze through the oak trees 
Feel the gravel road under my feet 
Watching a cotton candy sunset 
And wishing on those farmer stars 
That's what happy is to me 
See the good in what I've got  
Even if it ain't a lot  
Find the beauty in the world, I've been given  
All the crazy, all the laughs  
I'll be living while I can  
It could all just fade away before I know it  
It's the little things in everything  
That's what happy is to me  
Dancing to my favorite country song  
Getting lost and swinging to the beat  
Singing words I don't remember  
To songs I can't forget  
Yeah that's what happy is to me