"

Musically daring and more interesting than a traditional three chord country singer, Carrie is not unlike a Modern Day Bobby Gentry " - Jim K Guitarist for Reba
Carrie is being called an authentic, sultry, and captivating voice on the New Country and Americana scene.  With the sass of Miranda Lambert and the sweet rich tones of Pam Tillis, not only does she engage and enlighten the audience within minutes with her voice, but also her stage presence. 
 She has sung for ESPN2, Showtime Boxing, MLS, PRCA, The Spokane Symphony, Good Morning Northwest/ KXLY, Major Music Festivals, and the only Independent artist to be signed back to back at the NW's Largest Country Music Festival, Watershed.  She has also been featured in newspapers and magazines, such a Northwest Woman's Magazine.
She has opened the stage for  many numerous acts, such as Kelsea Ballerini, James Otto, Diamond Rio, Restless Heart, Crystal Gayle, Kacey Musgraves, Collective Soul, Bryan White, Sugarland, Jake Owen, Chick Corea and many, many others. 
Her passion and love for the stage has led her perform on over 1000 stages and in front of nearly 100,000 people
Carrie is unique, she one to not shy away from learning something new when it comes to music.   If it will expand her knowledge she will take on the challenge.  Not only is she a performer, but she is also a live sound engineer and music publisher.  She has worked with national performers like Joan Jett, Lorrie Morgan, and Charlie Daniels to name a few, but she still feels the higher calling when it comes to her skillset.
Carrie is a very compassionate person who feels her calling in this world is to help others.  She is philanthropic and has helped many people with her storytelling through music.  She has also worked with Big Brothers, Big Sisters, Vanished Children's Alliance, C.A.S.A, The Special Olympics, Hope International, and Read Across America.   To take her generous nature further, she became a 3rd Generation auctioneer, focusing on Benefit auctions.  She combines custom built songs and auctioneering to make unforgettable events.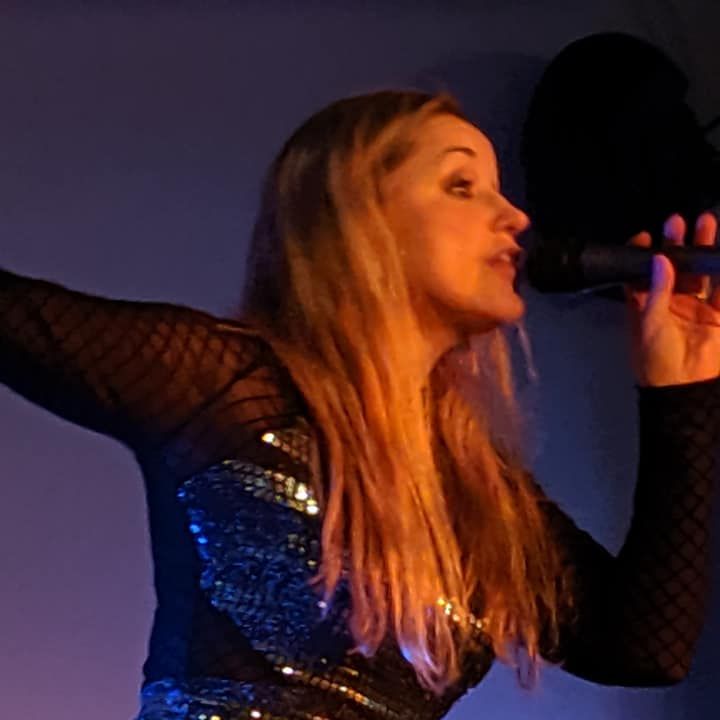 Carrie can still remember the night music called her name.  When she was lying in bed as a child, listening to the cool groove of the bass, the eerie keys and sax in the hit song "Maneater" by Hall & Oates, she became hooked on the power of a song.  When Daryl came in singing, all she could picture was an image of a woman turning into a tiger, and it fascinated her.   Having been through physical/sexual abuse and neglect, as well as being placed in a foster home, the song created such a vivid picture, she wanted to be a tiger.  But when it comes to stage performance and the overall thought process of entertainment,  Barbara Mandel and the Mandrel sisters paved the way.  She would watch them religiously and believes they are truly one of the best entertainers out there.  The singing, dancing, writing, connecting with the audience, was  like no other… 
She currently has 5 albums, and numerous singles out on 
Spotify, Apple Music, Amazon, and she even has her own I-heart radio station.  
For more information, contact her   
carrie@carrielive.com